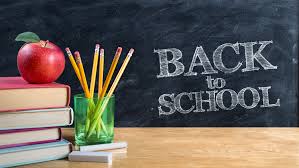 It's September and that means back to school. Just like your kids, my three Special Kaye's all have their own needs to get them feeling ready to go back to school. And as the kids get older, getting back to school tends to cost more! So if you're looking for ways to cut the expenses (or at least tame the spending) here's a few suggestions.
Set a budget for your spending, or your kids' spending. This is big! Learning to live within a budget is a great life lesson. The kids may not appreciate it now – heck, we know they won't – but later in life it will be huge for them! If you have a child who's going off to university or college think about getting them an RBC credit card. I really like that the RBC mobile app allows you to see where your kids are spending, but even more importantly, you can lock this credit card right off the app. If the card is lost you can lock it and prevent any charges to it. This also applies to if it's being used too often in pubs!  And you can reinstate it without having to wait for a replacement card to arrive.
Next, shop wisely! I love shopping at Giant Tiger! They have everything you need for outfitting a dorm room, for a room update, or to re-accessorize a space. I refer to Giant Tiger as GT Boutique because you can find everything you need for your home, or a home-away from home, there. Some of the great finds they have in store now are computer trays, lamps, clocks, bedding, pillows, faux fur rugs, space savers and more. Plus their merchandise is available in-store and online so shopping and saving has never been easier!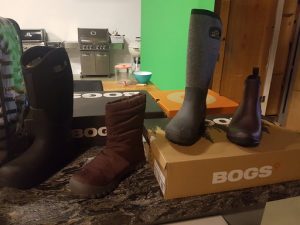 Speaking of shopping, put a pair (or two) of BOGS on your list. BOGS are great boots you can really live in. They are 100% waterproof, which is huge for where we live! Plus they have non-marking, rebound and non-slip rubber soles so they can go anywhere on your feet. BOGS are available in sizes for kids right up to adults and many different styles. Plus, they have easy slip-on So even if you roll out of bed and have to rush to class, or need to drive the kids to school now in your PJs, having warm, dry, fashionable feet is simple – just pop your feet in and off you go!
Enjoy the return to school and use these tips to save some money, make life easier, and spend where it makes sense.