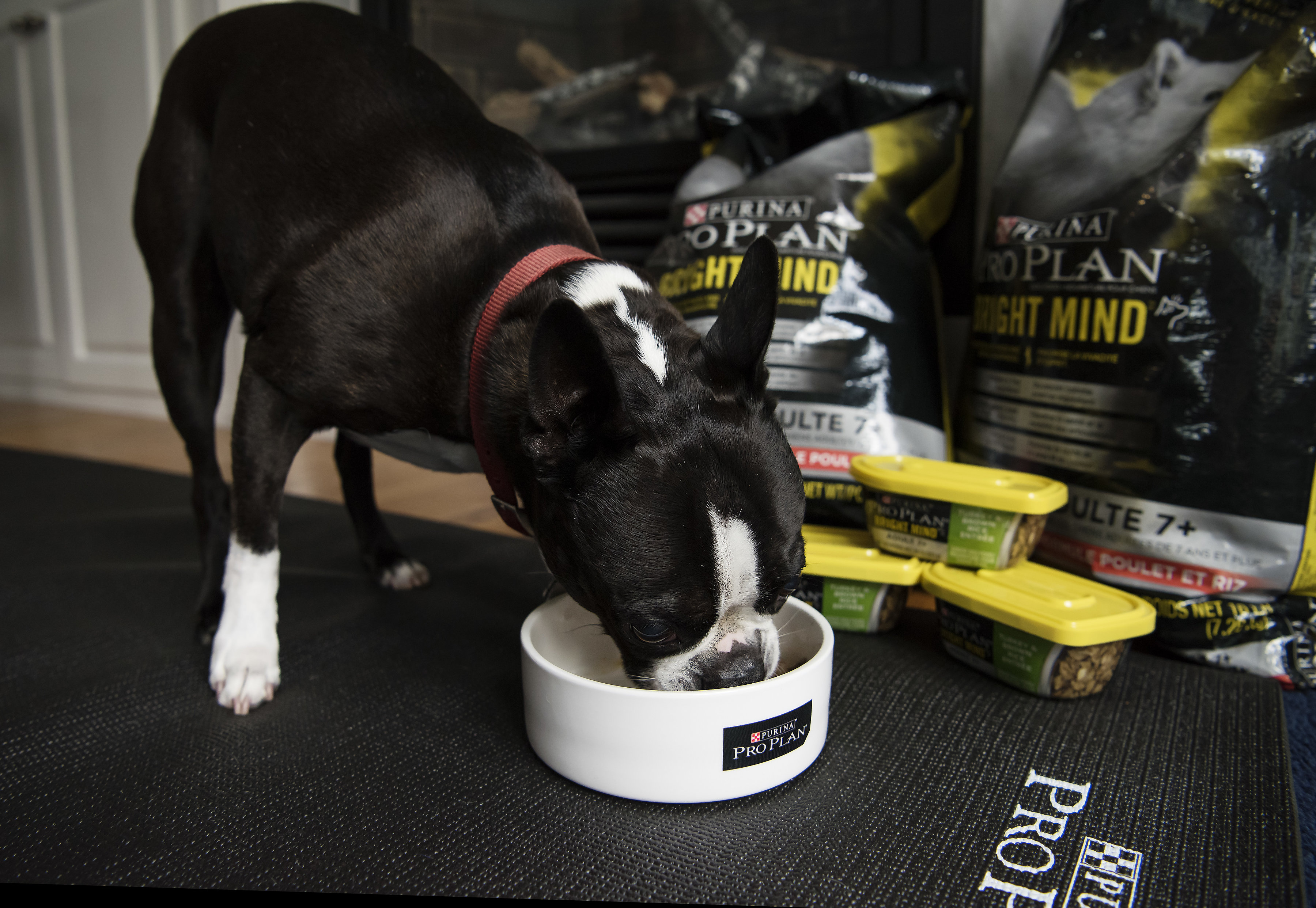 With Senior Pet Month coming to an end, I wanted to take the time to remind all pet parents about the importance of celebrating senior pets year-round! I've been fortunate to have several senior pets in my life. They are loving, caring and especially great with children, which is a bonus with my three Special Kayes.
Rocky, who you've seen in my social posts, is a rescue dog. My family got Rocky for my mom when he was about two years old from the Hamilton, SPCA. My mother calls him my furry brother. When we found him for our family, he was given the name Rocky and we kept it. He truly is Rocky. Rocky was a puppy when we adopted him, and he played nicely with my two elderly pugs. However, as time goes on, my pugs crossed over that rainbow bridge and Rocky is now the senior pet! Rocky now wants to keep up with my two new labradoodle puppies Jeff and Jessie.
Rocky's energy has always been great but recently we have noticed him slowing down. For as long as I can remember, from the moment we rescued him, he would only eat Purina. When we found out about Purina Pro Plan Bright Mind  it was a no brainer and we immediately wanted Rocky to try it. Well, when I brought him his first bowl I couldn't even see his face! He buried his face right into the bowl. Lately, we've noticed a difference in his behaviour and he's got his groove back. He even has a girlfriend! Yup TMI. Try having that conversation with your mother. My mom had to break the news to me. She's said your brother has a girlfriend. Ha!
Some owners feel anxious and helpless as they think about their pets getting older. I know I've been one of them. I love that Purina helps to educate and empower pet owners with older pets through products that will enable their pets to enjoy a happier, healthier and longer lives, which in turn can strengthen the bond they have with their owners. We've noticed a significant difference in Rocky since he's been eating Pro Plan. Purina's Pro Plan formula takes a pioneering approach that has inspired a full spectrum of high performance and highly specialized formulas including advanced nutrition that supports the healthy aging of pets. It's also backed by a team of more than 500 scientists, including pet nutritionists and veterinarians, who continue to anticipate the evolving needs of pets and rethink what's possible. How cool is that?
My friend Sarah Bartok and I recently sat down with one of Purina's pet nutritionists, Stacy Lynn Fernandes, for a Facebook Live. Stacy gives some great advice on aging cats and dogs and the best food for them in their senior years. Click on the link below to watch.
This post was sponsored by Purina Pro Plan. For more information on their products and what's right for your pet visit https://www.tryproplan.ca/