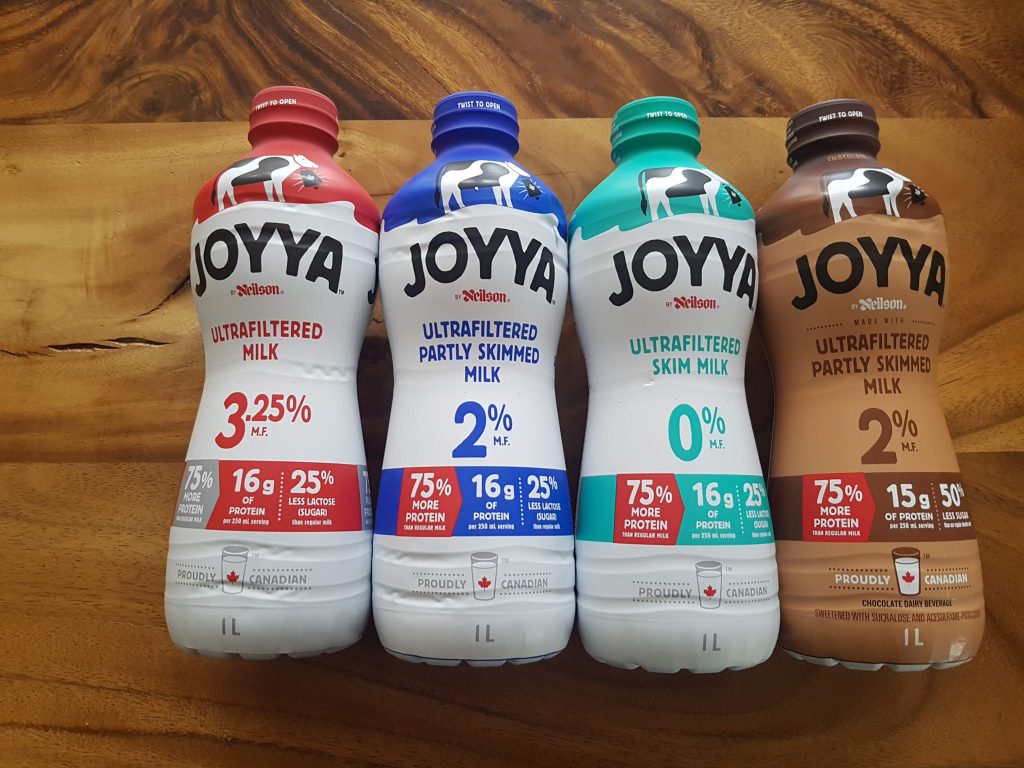 Over the holidays, it's tough to keep my family eating healthy, and we all know, healthy eating is the cornerstone of happy holidays. No one wants to be sick during the "most wonderful time of the year!"
I serve my family Joyya ultra-filtered milk with no artificial flavors and colours, and 75 % more protein per serving. My kids love the chocolate milk and I love knowing how healthy it is for them.
JOYYA, unopened, stays fresh for up to 120 days from the production date. Once opened, enjoyed within 14 days. With that kind of shelf life, you can stock up and avoid conversations about running out, especially as the big guy comes to visit.
Another simple but lovely benefit of Joyya – no more panicked "where are the scissors" shouts. Just twist, pour and enjoy! And (bonus) no more finding those small plastic tabs around the house.
Joyya is 100% Canadian milk entirely sourced from Canadian dairy farms. It has 75% more protein and 25% less sugar than real milk because of the way it's filtered. The ultra-filtered process also reduces lactose, making it easier to digest. And it comes in all your favourites: skim, 2%, whole 3.25%, and 2% chocolate.
This year, we'll be leaving Santa some Joyya chocolate milk. With all those stops, he may need the extra protein and less sugar!
Happy holidays everyone! Cheers!
This post has been sponsored by Joyya.