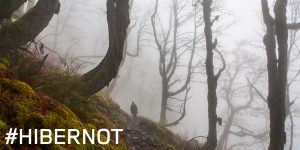 Ok my friends it's time to finally get out and enjoy the SUNSHINE! It's finally Spring! It's a short work week and I want to see you out and about doing fun stuff!
A couple of weeks ago I had the opportunity to join the #Hibernot campaign with Land Rover Canada. (check it out here) We were done with staying inside and we got out and enjoyed the snow. Now that the white stuff is officially gone I want to see you outside! Tweet your outdoor pics to @taylor_kaye and @Landrover Canada with the hashtag #Hibernot.
Oh and we want you to catch all the action while your outside! So below Land Rover is giving away a Sony Pov Action Camera with Live Remote Bundle valued at 399.00 !
Just enter the contest by April 6th details below. A winner will be selected and then you can really catch your #Hibernot action with your new Sony Camera!
Good Luck and Get outside!
This Contest is now closed.  Congrats to @sharonmuise! Thank you to everyone who entered. Stay tuned for more giveaways!