Watch and see what you can win! Then Enter below! Good Luck!!! Contest closes Midnight on May 9th 2015!
Here's to the #1 woman in your life, you may also know her as Mom. The team at taylorkaye.com want to help you celebrate your mom with The Mother's Day giveaway, it ends May 9th 2015. Rafflecopter will pick the winner for each prize. Enter everyday, 'cause you know you want to! Good Luck! Take a look at some of the awesome prizes you would win for your mom!!!
This contest is now closed and winners have been contacted by email. Thanks to everyone who entered and happy Mother's Day!
Henry's would like to gift the "Tech Mom" an Olympus TG 860 AND a one year subscription to Henry's  Learning Lab Online. JPEGS are attached. This camera is ahhhhmazing!
Olympus TG 860 Camera:
• 16 Megapixel Compact Digital Camera
• Waterproof, Freezeproof, Shockproof, Crushproof
• Built-in Wi-Fi and GPS
• Full 180-degree flip LCD monitor for overhead shots, low-angle shots and group selfies
• Perfect for the mom with her hands full
• Can handle anything from the swimming pool to the beach to the ski slopes
• A worry-free camera
PLUS you also get!!
One year web subscription to Henry's Learning Lab Online:
• Access to hundreds of courses and over 10,000 lessons for all skill levels
• Available online 24/7 so that mom can learn on her iPad, iPhone, Android or computer
• Taught by some of the industry's most respected photographers
• Mom will learn how to master her camera and begin capturing stunning photos
For the Mom om the Run the Tom Tom Multi-Sport Cardio GPS!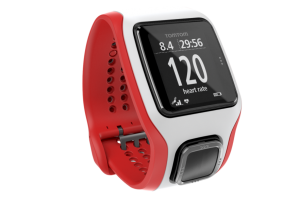 What about the Mom who is always running around? The fit mom! We have the TomTom Multi-Sport Cardio GPS: It's easy for celebs to stay fit with personal chefs and personal trainers – but not everyone's budgets stretch that far. Instead, give Mom a TomTom Multi-Sport Cardio GPS watch – equipped with a built-in heart rate monitor so she doesn't need to wear a bulky chest strap. She can track progress against goals and know that she's in the right heart rate training zone whatever she wants to achieve. Choose from five different intensity levels from 'easy' to 'fat burn'– the easiest way for Mom to get fit fast! With different colour straps including red/grey and turquoise/red amongst others, fashion conscious Moms can reach their fitness goal wearing a watch that complements their fitness gear. The TomTom Multi-Sport Cardio GPS is available for $339.99 at TomTom.ca, and Amazon.ca
Take mom out for a tea or coffee from Second Cup! Plus, earn rewards with their new rewards card!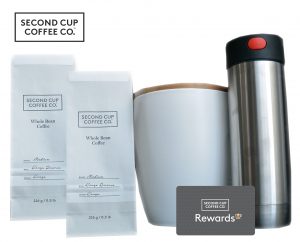 Fill your cup with a more rewarding coffee experience! Second Cup Coffee Co.™ is thrilled to introduce Second Cup Coffee Co.™ Rewards – a loyalty program with a sleek mobile app where members receive points for every dollar spent. To celebrate, Taylor Kaye is offering you the chance to win a Second Cup Coffee Co.™ prize pack valued at more than $100!
Become a member by picking up a card in café or simply download the FREE Second Cup Coffee Co.™ Rewards app from the App Store or Google Play.
For more information please visit secondcup.com/rewards
Does Mom want a Tablet? Done! Win the GALAXY Tab A! It's the ultimate family solution
Affordable and accessible The GALAXY Tab A can accommodate every family member, with the Multi-User feature families can create up to six profiles on a single device so that everyone can enjoy the GALAXY Tab A with their own personalized experience.
The GALAXY Tab A offers a better viewing experience – perfect for reading your favourite publications, browsing, emailing and social networking.
Whether you're creating, consuming, or connecting, the GALAXY Tab A keeps you productive at home or on-the-go.
Treat Mom Like a Queen with The Body Shop
You can win mom this Mother's day collection! Fabulous!
Skin care and goodies!
What mom doens't like makeup goodies and skin care…we have a huge bag filled with products from Dermalogica, essence cosmetics and THEFACESHOP.
Tan Mom Up!
Is your mom looking a bit to pale!? She needs a tan! No problem we've got you covered with Pretend Tan.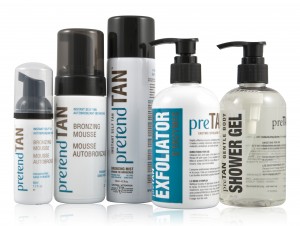 David's Tea
Maybe mom wants to relax in the comfort of her own home. Poor her a cup of David's tea. It comes with a beautiful mug, tea, candles. All you need to do is boil the water for mom and light the candle!
Brighter Skin
Oh and this is cool Racine lady 1 massaging rejuvnatin system with 4 different applicators. Mom's skin will look fab for this coming Summer
AND
We also have an Ecco gift card worth 150 and a fab basket filled with finesse, Calgon, tons of Maine, soft lips and Scrub Daddy.

All you have to do is enter before midnite on Saturday and you could win one of these prizes…Etner daily and enter often! Dont' forget to subscribe for more fun videos and giveaways! AND happy mother's day!